Videos with Taylor Kiss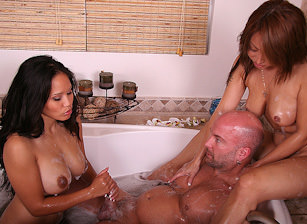 Description :
Brian is a metermaid and has been seeing a lot ot of cars illegally parked near Soapy Massage. He thought he'd see if he could work something out with the girls to not give tickets. Jessica has a great idea and gives him a 2 girl special at half price! They start off with a double strip tease in the bathroom as Brian looks on at how hot they are while they get naked. Then it's a big scrubdown of his cock in the shower and Jacuzzi where the fun continues. They finish off cuddling together on the air mattress with a hot happy ending and loads of cum!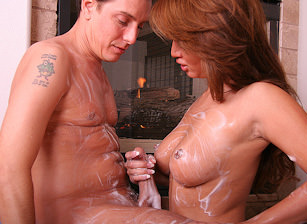 Description :
Rick is a concession seller at concerts for the local arena. He has worked a tough summer schedule with a lot of big shows coming in and has to deal with a lot of rowdy fans at the stands. Finally a week hit with not much going on and he wanted to spend some of his big concession sale bonuses. He heard about Soapy Massage from one of the security guards at the arena and thought it would be fun to see what it was like. Rick arrives at Soapy Massage knocking on the door and Taylor answers the door...

Pictures with Taylor Kiss